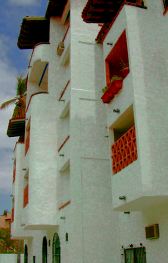 Dear John Newcombe Condo Owners
Please find posted AUGUST 2005 statements:
1. Collected Dues
2. Expenditures

PLEASE BRING YOUR DUES UP TO DATE

Warm regards
basia C-2
JOHN NEWCOMBE TENNIS VILLAS COLLECTED DUES FROM DECEMBER 01, 2001 TILL August 2005

Special Fund $6000 pesos was created to cover the expenses of hurricane damages, painting the building,, landscape.
Residencial Rate Switch and Water Meter $1000 pesos
Electric Meter fund covers the cost of electric meters needed to be replaced for all units.
Please view your account, bring your dues up to date and report discrepancies to nice restaurant.
Greatest thanks to Toni and Edwardo from Nice Restaurant for their never-ending volunteer work of:
taking care of our book keeping, bills paying, attending to all the building emergencies and maintaining the grounds.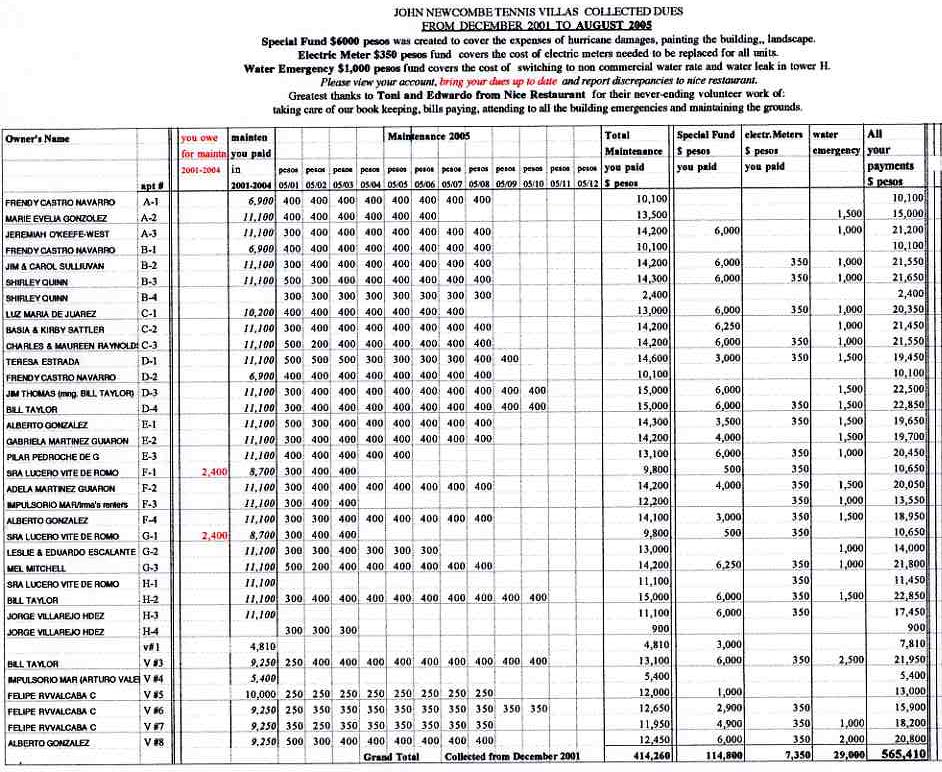 JOHN NEWCOMBE TENNIS VILLAS BUILDING EXPENDITURES
From December 2001 till Agust 2005
All records are available for viewing at Nice Restaurant