SEPTEMBER 2006
Before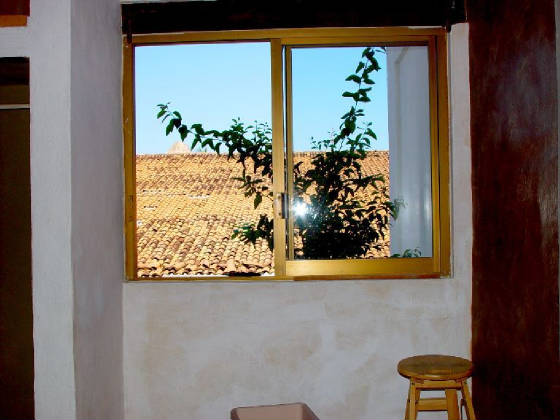 Przed przerobka
After a few weeks of work.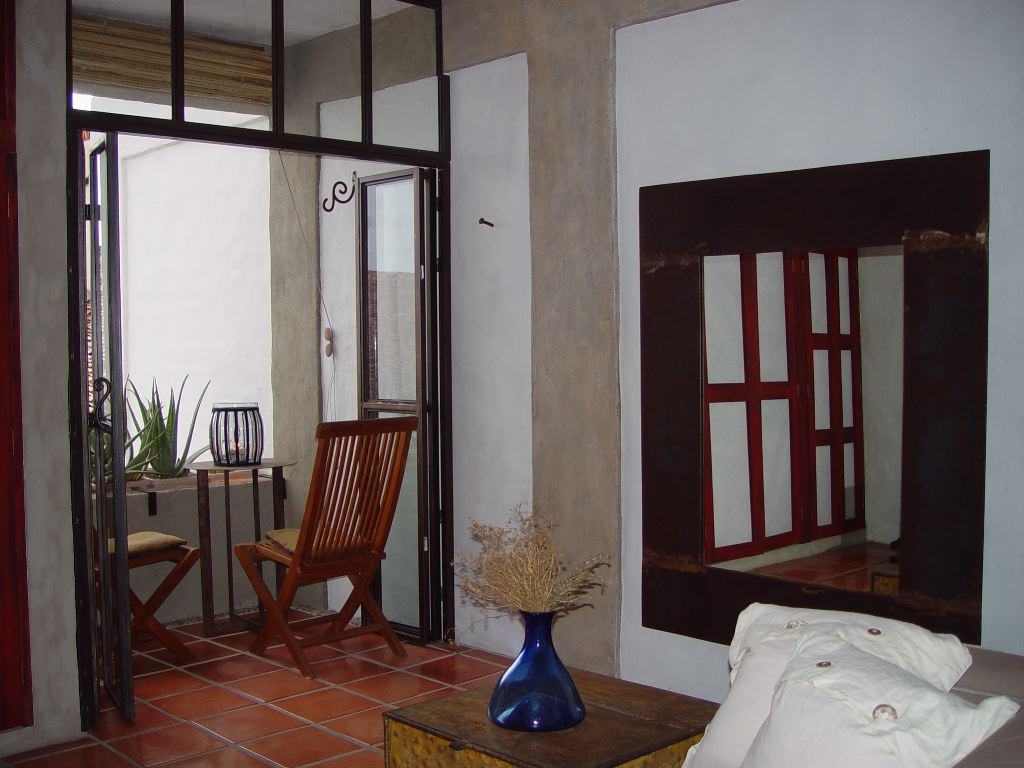 Po remoncie.
Ahhh, those sunset skies.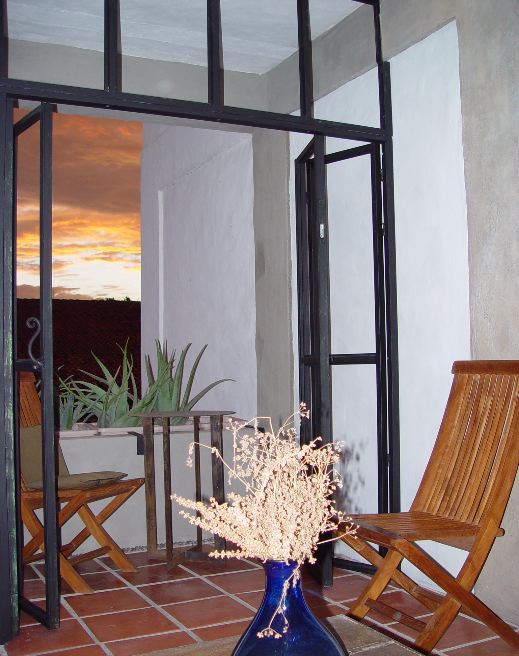 Ach te piekne zachodnie nieba...
Mirror: 120 pounds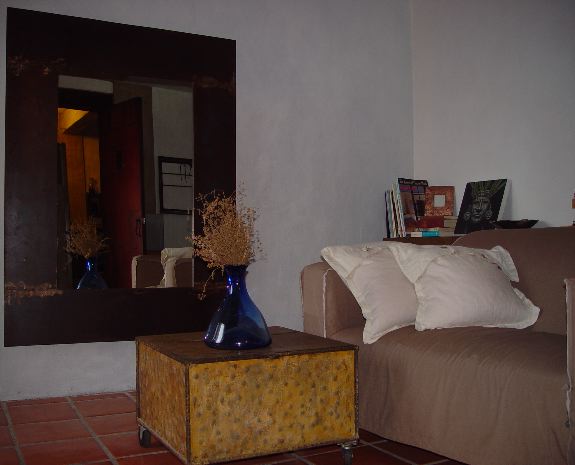 Lustro: waga ponad 50 kg
New slip, new pillowcases-a gift of own sawing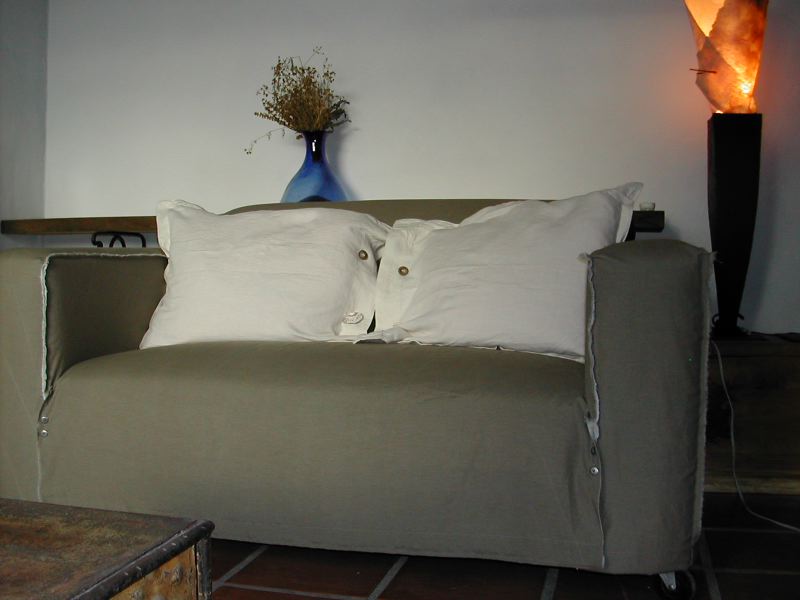 Dar umiejetnosci szycia.
New planter holder. Aloe from a generous neighbor.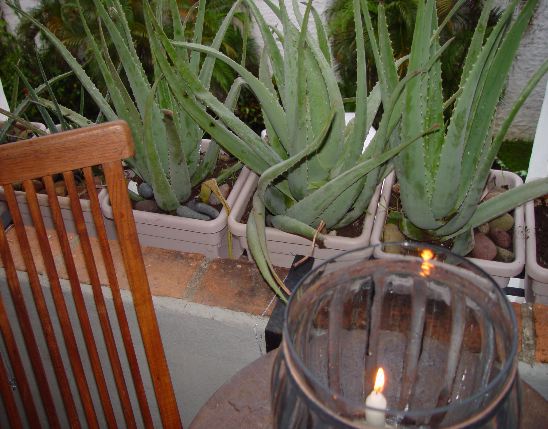 Nowe miejsce na ciut zieleni. Aloe od dobrych sasiadow.
Kirby filled the floor with tile and rocks.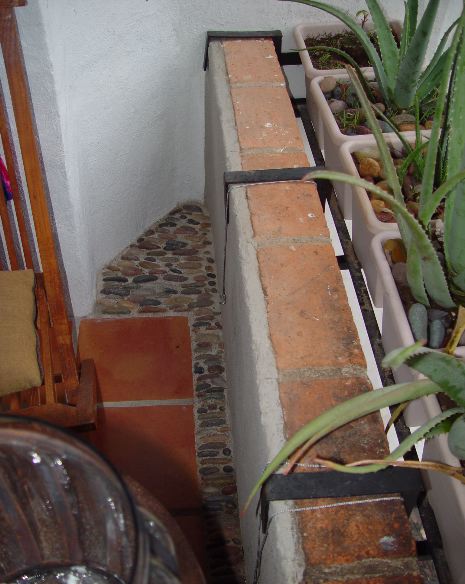 Kirby wypelnil ubytek w podlodze kamieniami z plazy.
Detail: no bought hardware to tie down. Rocks.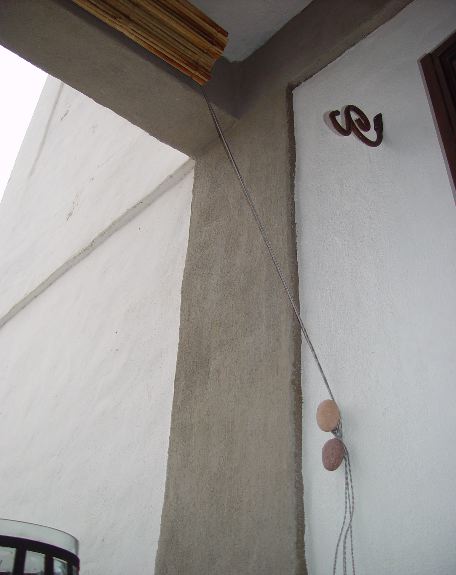 Uchwyty z kamieni. Wlasnorecznie.
Now we can enjoy wider skies with moonsets.

Teraz mamy szersze niebo i zachody ksiezyca przy porannym cappuccino.