It was time for Kirby to have a studio. Wenceslao and Patricia who own Cafe Oro Verde agreed to rent a space above the coffee shop for Kirby's studio. It is a very exciting find to both of us. I will take more fotos after we set up the space.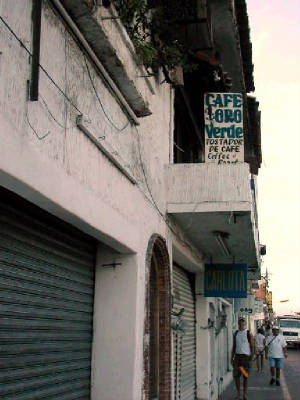 secretly behind cafe Oro Verde there is a space for Kirby's studio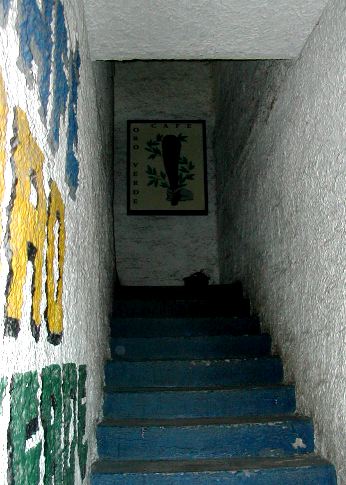 understated entry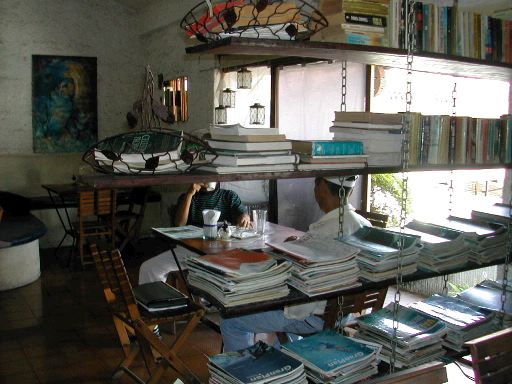 inside Cafe Oro Verde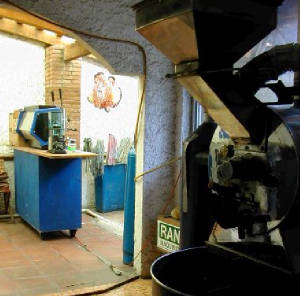 roasting coffee room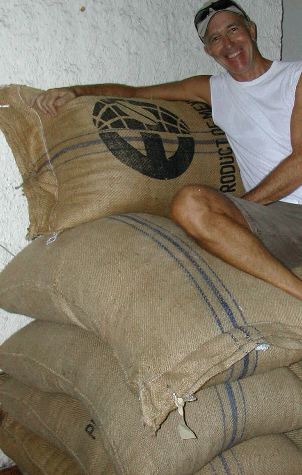 a ton of raw coffee iviting to sit on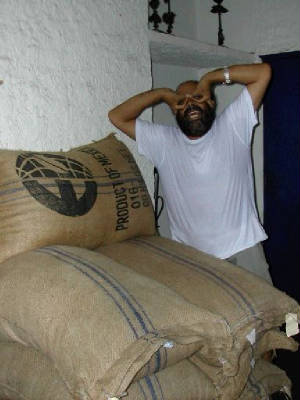 the owner- sweet man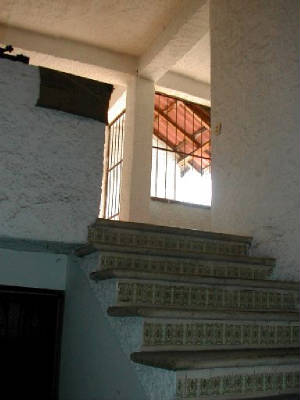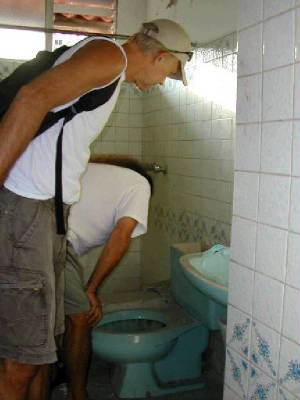 evaluating water and dirt situation in the bathroom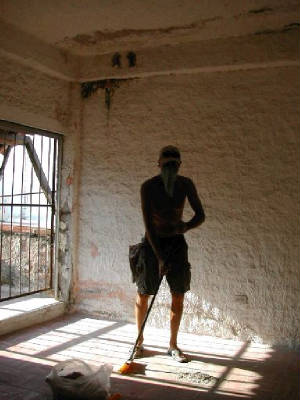 we cleaned for 3 hours, behind the window kirby has a terrace with views on red roofs & green hills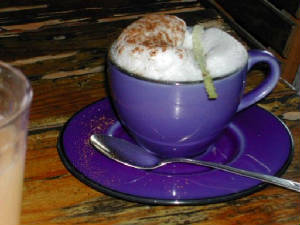 regular cappuccino. An orange peel across the foam is Wenceslao's special touch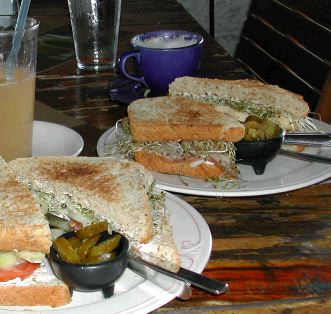 Patricia bakes bread and makes europeen sandwiches..hungry?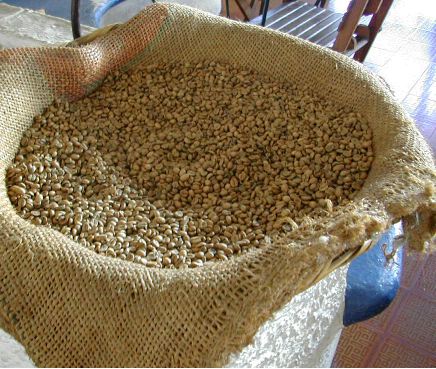 before roasting